The Landyshade Farm House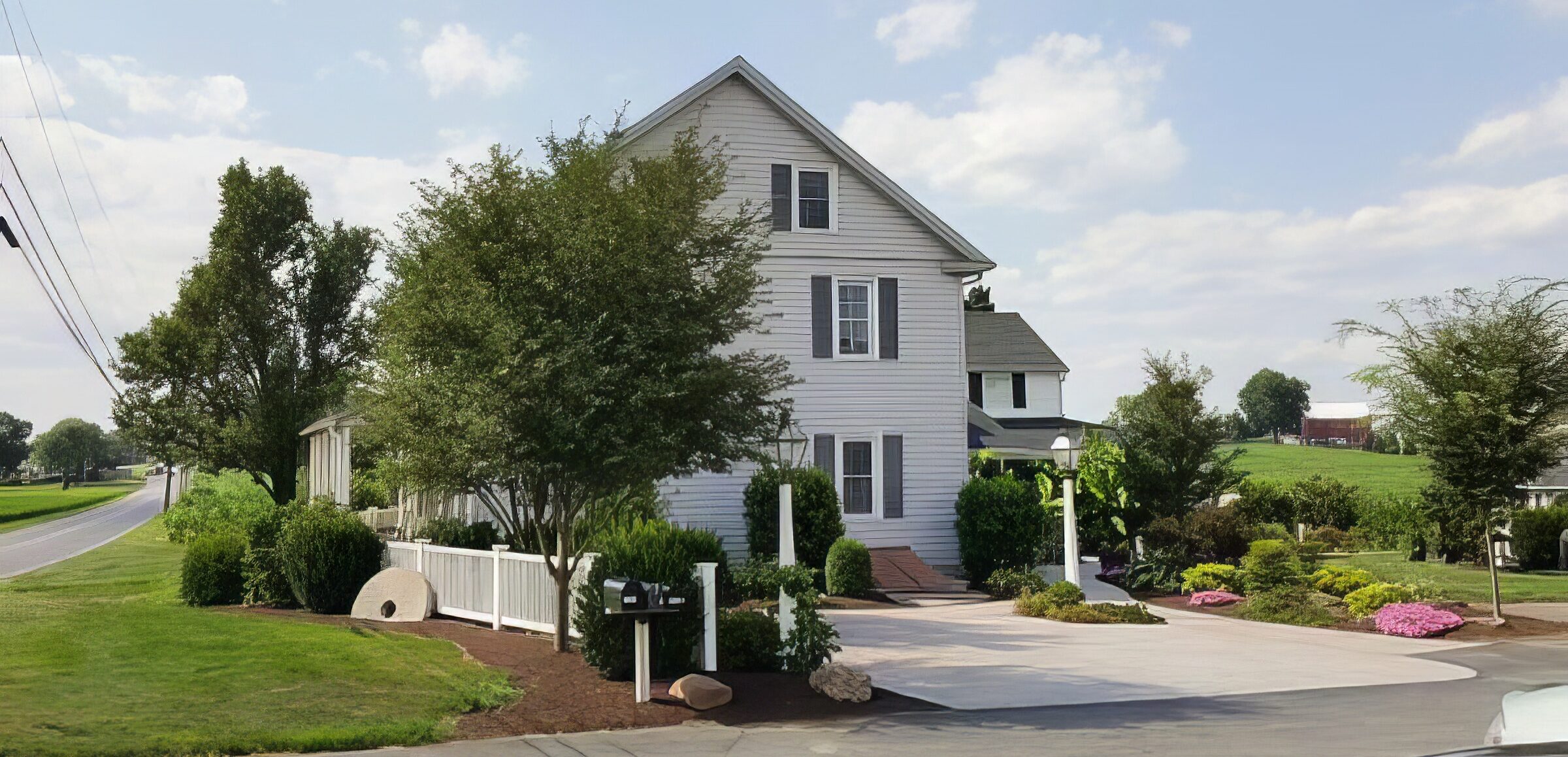 Looking for a spacious, comfortable place to stay in the heart of Pennsylvania Dutch Country?
Look no further than the Landyshade Farm House. This historic farmhouse dates back to the 1700s and has been recently remodeled to offer all the modern amenities you need for a relaxing stay. With five large, spacious bedrooms and two and a half baths, this lovely farmhouse can accommodate groups of up to 12 people (with additional guests possibly up to 18 people). Whether you're planning a romantic getaway, family vacation, business meeting, church retreat, or country holiday, the Landyshade Farm House is the perfect place to call home.
As a working dairy farm, the Landyshade Farm House offers visitors a chance to experience life on the farm firsthand. Take a scheduled tour to watch the milking process, see the cows being fed, and maybe even witness a calf being born. You'll learn about some of the modern ways the farm produces energy and get a glimpse into traditional farm life in Pennsylvania. But there's plenty to do beyond the farm as well. With quick access to Route 283, you're close to Amish tourist areas, shopping malls, outlets, grocery stores, and great restaurants. Whether you're looking for a relaxing getaway or an exciting adventure, the Landyshade Farm House is the perfect place to stay.
Ready to book your stay at the Landyshade Farm House?
Reserve your stay at AirBNB today!
The Landyshade Farm House